Methamphetamine Is Flooding Into U.S., Drug Officials Say
Last Updated: Wednesday, March 27, 2019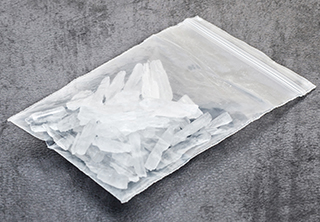 (The Wall Street Journal, March 17) Methamphetamine is flowing into the country at an alarming rate, according to U.S. drug officials.
In 2017, there were more than 340,000 meth seizures by law enforcement – a 118 percent increase from 2010.
"Everybody's biggest fear is what's it going to look like if meth hits us like fentanyl did," DEA official Jon DeLena said. Read more.