Overdose Deaths From Fentanyl Soaring: Report
Last Updated: Tuesday, April 2, 2019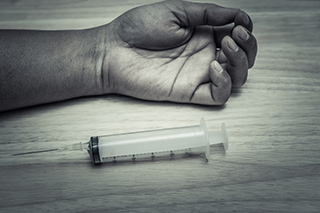 (HealthDay News, March 21) Fentanyl overdose deaths in the U.S. rose drastically between 2011-2016. In 2011 there were less than 2,000 fentanyl-related deaths that year; in 2016 there were 18,000, according to data from the Centers for Disease Control and Prevention.
The powerful synthetic opioid is often mixed in with heroin or other opioids, so many users don't even know what they are taking.
"We saw the rates doubling each year from 2013 to 2016," a lead CDC researcher, Merianne Spencer, said. "These are pretty astounding numbers in terms of the percentage increase per year." Read more.