Heroin ODs Have Started Declining in Some States
Last Updated: Friday, May 24, 2019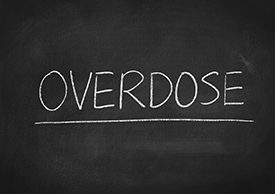 (HealthDay News, May 16) The number people rushed to the emergency room due to heroin overdoses decreased between 2017 and 2018 in many U.S. states, according to data from the Centers of Disease Control and Prevention.
In 22 states and Washington, D.C., the ER visits decreased almost 22%. The drop was even more dramatic – 50%  – in West Virginia, Ohio, and Washington, D.C.
"Some of the states now seeing decreases were those that witnessed increases earlier in the epidemic," the study's lead author Alana Vivolo-Kantor said. "It is possible that early intervention and localized responses are starting to pay off."
Other states – like Illinois, Indiana and Utah – saw increases during the same time period.
"The increases in several states need to be explored more, but may be related to increasing availability of [the synthetic opioid] fentanyl in the heroin supply," Vivolo-Kantor said. Read more. 
Read the study:
"Suspected Heroin Overdoses in US Emergency Departments, 2017–2018."