Medical marijuana does not lower opioid overdose death rates, study finds
Last Updated: Friday, July 5, 2019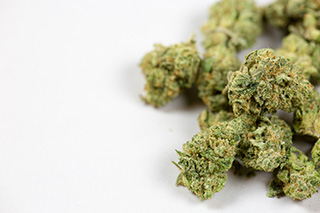 (NBC News, June 10) A newly released study reports that medicinal marijuana does not lower the opioid overdose death rate.
The study was published in the journal Proceedings of the National Academy of Sciences earlier in June.
To reach their findings, researchers looked at data from states that legalized medical marijuana through 2017.
"What we found was that association between enacting a medical cannabis law and the rate of deaths from opioid overdose actually reversed over time," Chelsea Shover, the study's lead author, said. "When we did the study in 2017, the association was that states that enacted a medical cannabis law actually had higher opioid overdose deaths after the laws took effect."  Read more.