U.S. death rates from suicides, alcohol and drug overdoses reach all-time high
Last Updated: Friday, July 5, 2019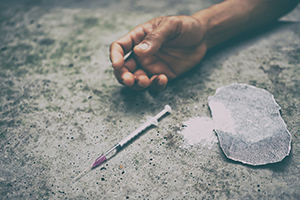 (NBC News, June 12) The suicide, alcohol and drug overdose rates in the United States are the highest they've ever been, according to a recently released report from the Commonwealth Fund.
The report looked at health-related 2017 data from all of the states and Washington, D.C. – focusing on factors like insurance coverage, obesity, and more – and gave each state a score.
Researchers saw growth nationally but saw alarming spikes in some regions.
"When we look at what's going on in mid-Atlantic states — West Virginia, Ohio, Pennsylvania — those are the states that have the highest rates of drug overdose deaths in the country," David Radley, a senior scientist for the Commonwealth Fund, told NBC News.
"The rate of growth in drug overdose deaths in West Virginia is absolutely mind-boggling," he added. Read more.