Teens more likely to jump to heroin after misusing prescription opioids
Last Updated: Wednesday, July 31, 2019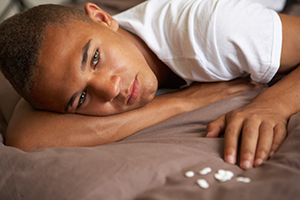 (Healio, July 22) Teens who misused prescription opioids during their high school years were more likely to use heroin later, according to a study.
To reach these findings, researchers from Children's Hospital Los Angeles conducted the longitudinal survey following approximately 3,300 students from 10 L.A. high schools (eight urban, two suburban). The students were surveyed twice a year from 2013 (their freshman year) until 2017 (their senior year).
"Even when controlling for other drug use, we were impressed by the strength of the association between nonmedical opioid use and later heroin use," Kelley-Quon said. Read more.