Prescription opioid overdoses drop, as fentanyl deaths skyrocket
Last Updated: Friday, August 2, 2019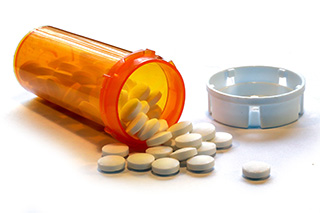 (USA Today, July 19) Drug overdose deaths fell 5% in 2018, according to provisional numbers from the Centers of Disease Control and Prevention.
Deaths from prescription painkillers dropped to 12,757 in 2018 – down 2,000 from 2017.
"It's great that it's moving in the right direction," Adam Leventhal, director of the University of Southern California's Institute for Addiction Science told USA Today. "It's important that the public and policymakers recognize that the addiction crisis is unfortunately still alive and well. It's just shifting." 
Deaths due to fentanyl, the synthetic opioid that is 80-100 times stronger than morphine, has been on the rise. In 2018, according to the CDC, almost 32,000 deaths involved fentanyl. That's more than 5 times the amount of deaths  from the drug in 2014. Read more.