A Rising Tide of Drug Use and Disorders
Last Updated: Friday, August 2, 2019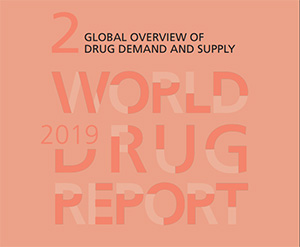 (Psychiatric Times, August 2) A new report sheds light on the severity of the drug crisis worldwide.
Currently, an estimated 35 million people had drug disorders in 2017, according to the U.N.'s World Drug Report 2019 booklet. This number is up from a previous estimate of 30.5 million. In addition, the number of drug deaths increased to over 580,000 in 2017.
According to the report's estimates, past year drug use (for people between ages 15 and 64) rose 30% between 2009 and 2017. Read more.