After Pot Legalized, Colorado's Teens Moved From Smoking to Edibles, 'Dabbing'
Last Updated: Monday, August 12, 2019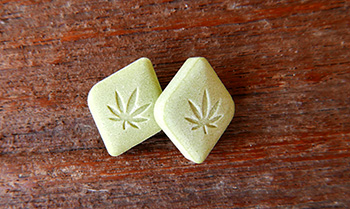 (Health Day, August 5) Since the state made recreational marijuana legal in 2014, more and more Colorado teens are consuming edibles and "dabbing," versus smoking the drug, according to a newly released study.
In 2015, 87% percent of teens in the state admitted to smoking pot; in 2017 the number dropped to 78%.
During the same time period, edibles (food products infused with marijuana) increased in popularity. In 2015 2% of teens said they used edibles; the number grew to 10% in 2017.
"Dabbing" (the use of marijuana concentrates) increased in popularity as well – from 4.3% in 2015 to 7.6% in 2017, according to the teens surveyed. Read more.
Read the Survey, "Changes in Prevalence of Marijuana Consumption Modes Among Colorado High School Students From 2015 to 2017." 
See Related
Learn more about marijuana concentrates and edibles.