Black-market THC-vape operation busted in Wisconsin, police say
Last Updated: Friday, September 20, 2019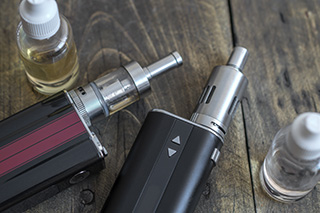 (Ars Technica, September 12) Authorities in Wisconsin recently busted an illegal THC-vape operation.
Police seized more than 30,000 THC vape cartridges, 57 mason jars full of THC oil, and 18 pounds of marijuana from one of the residences they searched as part of their investigation.
Authorities arrested 20-year-old Tyler Huffhines on several charges related to the bust. Huffines reportedly had 10 employees who worked for him to assemble the bootleg vape pens. Read more.