Interest in CBD Products Keeps Soaring, but Health Experts Wary
Last Updated: Thursday, October 31, 2019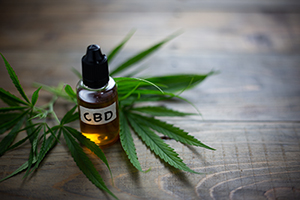 (HealthDay News, October 23) Interest in cannabidiol (CBD), one of the chemical compounds in marijuana, has skyrocketed in recent years.
Fans of CBD claim it can address a wide variety conditions. And products containing CBD – from gummies to droplets – appear to be everywhere.
However, the Food and Drug Administration has only approved one CBD-containing product – Epidiolex (to treat epilepsy symptoms).
 "At this time there are no known benefits for taking CBD over-the-counter," Dr. Davey Smith, a physician and chief of Infectious Diseases and Global Public Health at University of California San Diego said in a news release. "Moreover, some consumers might forgo seeing a physician or taking medications with known, tested and approved therapeutic benefits in favor of CBD and thereby become sicker or succumb to their illness." Read more.