One Region Is Being Hit Hardest by U.S. Opioid Crisis
Last Updated: Thursday, October 31, 2019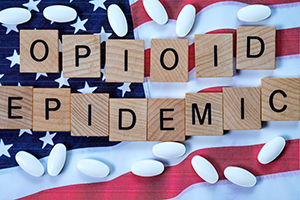 (HealthDay News, October 25) While the opioid epidemic is affecting communities across the nation, one region – the northeast – is being hit especially hard.
Fentanyl and heroin are behind the increase in drug deaths in that area.
According to data from the Centers for Disease Control and Prevention's National Center for Health Statistics (NCHS), the fentanyl overdose death rate in New England states is 22.5 deaths per 100,000 people.
In the U.S. Southwest and West Coast the fentanyl overdose death rate is 1.5 deaths per 100,000 people.
"We tend to think all the U.S. is the same, and clearly it is not," lead researcher and NCHS epidemiologist Dr. Holly Hedegaard said. "There are differences across the country in terms of the drugs that are contributing to overdose deaths." Read more.
Read the report, "Regional Differences in the Drugs Most Frequently Involved in Drug Overdose Deaths: United States, 2017."