Heavy Marijuana Use Could Double Stroke Risk for Young People, Study Suggests
Last Updated: Monday, November 18, 2019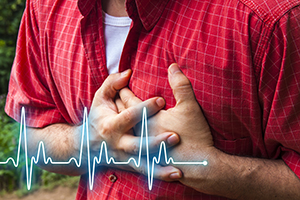 (Live Science, November 11) Younger frequent marijuana users may be more than twice as likely to suffer a stroke as non-users, says a new study that will be presented at the American Heart Associate (AHA) Scientific Sessions.
 For the study, researchers looked at data from the Behavioral Risk Factor Surveillance System and compared marijuana use and incidence of stroke in people between 18 and 44 years old. People who used marijuana more than 10 times a month were about 2.5  times more likely to have a stroke than people who didn't use the drug, they found.
The stats got worse for marijuana users who also used e-cigarettes – they were about three times more likely to have a stroke compared to people who didn't use tobacco or weed. Read more.