Potential Link Between Marijuana and Heart Risks Discovered by Cardiologists
Last Updated: Wednesday, January 29, 2020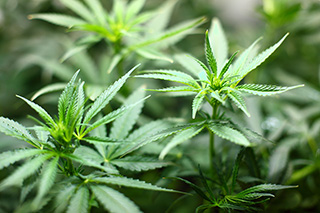 (SciTech Daily, January 20) As we all know, marijuana laws are changing across the country, and as a result, experts estimate that more than 2 million heart patients are using the drug or have used it in the past.
Unfortunately, using marijuana could pose increased risks for people dealing with heart disease, according to new research published in the Journal of the American College of Cardiology.
"Marijuana is becoming increasingly potent," said the study's lead author Muthiah Vaduganathan, MD, MPH, of Brigham and Women's Hospital's Heart and Vascular Center in Boston. "Our review suggests that smoking marijuana carries many of the same cardiovascular health hazards as smoking tobacco."
Marijuana could also be dangerous for people taking heart disease medication, specifically statins and blood thinners. Read more.