Report: Alcohol, Drug and Suicide Deaths Exceeded 150,000
Last Updated: Friday, May 22, 2020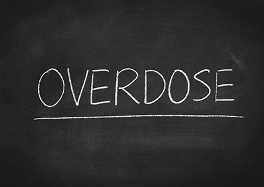 (Well Being Trust, May 21) In 2018, 151,964 Americans lost their lives due to alcohol, drugs or suicide, according to a recently released report.
Deaths due to opioids were down 2% from the previous year. However, deaths from synthetic opioids (like fentanyl) increased 10%. Overdose deaths involving cocaine, meth and ecstasy also increased.
In addition, drug overdose deaths also increased in the American Indian, Asian, Black, and Latino populations between 2017 and 2018.
The study was conducted by Trust for America's Health and Well Being Trust. Read more.