Today's high potency weed raises risk of anxiety and addiction, study says
Last Updated: Tuesday, June 2, 2020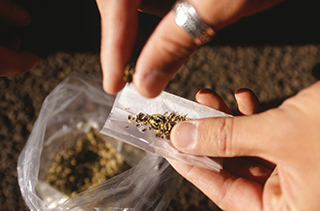 (CNN, May 27) People who smoke potent marijuana are more at risk of developing general anxiety disorder and becoming addicted than people who smoke less powerful strains, according to recent research.
"To our knowledge, this study provides the first general population evidence suggesting that the use of high-potency cannabis is associated with mental health [disorders] and addiction," authors of the study wrote. The study, which relied on data collected by the Avon Longitudinal Study of Parents and Children, surveyed 1,000 UK residents.
The level of THC (the compound in cannabis that causes the user to get high) was between 2% and 4% 20 years ago, CNN reports. More recently, though, some common strains have had 25% THC. Read more.