Marijuana use while pregnant boosts risk of children's sleep problems
Last Updated: Wednesday, July 8, 2020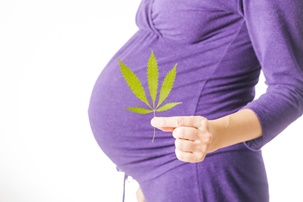 (Science Daily, July 2) Women who use marijuana while pregnant are more likely to have a child that struggles with sleep problems, according to a recent survey published in Sleep Health: The Journal of the National Sleep Foundation.
Researchers analyzed data from the Adolescent Brain and Cognitive Development (ABCD) study to reach their findings.
"As a society, it took us a while to understand that smoking and drinking alcohol are not advisable during pregnancy, but it is now seen as common sense," senior author John Hewitt, director of the Institute for Behavioral Genetics at CU Boulder, said. "Studies like this suggest that it is prudent to extend that common sense advice to cannabis, even if use is now legal." Read more.