Drug overdose deaths jump in 2019 to nearly 71,000, a record high, CDC says
Last Updated: Tuesday, July 21, 2020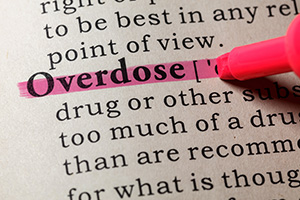 (CNN, July 15) U.S. drug overdose deaths increased almost 5% between 2018 and 2019, according to new preliminary numbers from the Centers for Disease Control and Prevention's National Center for Health Statistics. 
The projected number of fatal overdoses, 70,980, is the highest total ever recorded. A majority of states saw an increase in overdose deaths. South Dakota saw the largest jump, with a 50% increase in deaths over the previous year.
The powerful synthetic opioid fentanyl, and other synthetic opioids, was involved in half of the reported deaths.
These numbers aren't final. As CDC explains in their report, "Provisional data are based on available records that meet certain data quality criteria at the time of analysis and may not include all deaths that occurred during a given time period. Therefore, they should not be considered comparable with final data and are subject to change."
Their report with finalized numbers will be released later this year or early next year. Read more.