Fatal cardiac arrests could be hiding opioid overdose deaths in the US
Last Updated: Wednesday, August 12, 2020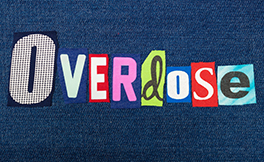 (New Scientist, August 10) A new study out of San Francisco found that about 17% of presumed cardiac arrest deaths in the city were actually due to drug overdose.
A University of California researcher and his team performed autopsies on 767 people who died suddenly between 2011 and 2017 in San Francisco. Medical staff had presumed these people died as a result of cardiac arrest, and in these cases, they would not typically perform an autopsy.
But in the toxicology tests performed during the study, researchers found that 17% percent of these people died from a drug overdose. More than two-thirds of those deaths were due to opioids. Read more.