DEA and USPS Unveil New 'Drug Free USA' Stamp
Last Updated: Tuesday September 7, 2021
---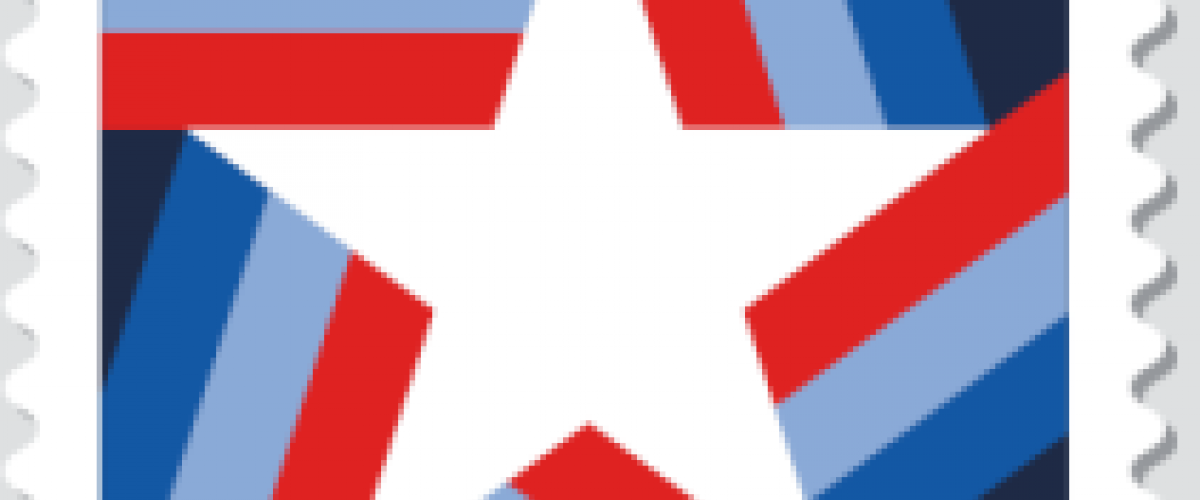 (October 27) In an effort to raise awareness about drug use prevention, the U.S. Postal Service teamed up with the Drug Enforcement Administration to announce the release of the Drug Free USA Forever stamp Tuesday morning.
The Drug Free USA stamp is being issued as a Forever stamp, which will always be equal in value to the current First-Class Mail 1-ounce rate, and will be available for sale to the public for one year.
Participants in the ceremony included DEA Acting Administrator Timothy Shea, U.S. Postal Service Postmaster General and Chief Executive Officer Louis DeJoy, Miss America 2020 Camille Schrier, and National Family Partnership President Peggy Sapp.
This unveiling also coincides with Red Ribbon Week, the nation's largest drug prevention celebration.
The Drug Free USA Forever stamp features original artwork by Aaron Draplin. The image of a white star with lines of red, light blue and blue radiating from one side of each of the star's five points suggests the unity that is necessary at all levels to effectively address drug abuse.