Study: Teen Vaping is Still High
Last Updated: Monday, December 21, 2020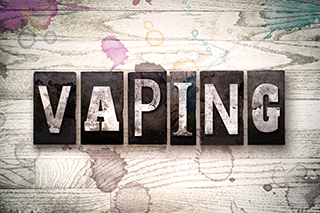 (December 15, 2020) As you probably know, teen use of e-cigarettes (also known as "vaping") has increased dramatically in recent years. According to data from this year's Monitoring the Future study, the numbers are still high, but did not rise significantly from 2019.
The annual survey, which is funded by the National Institute on Drug Abuse, was given to eighth, 10th and 12th graders earlier this year. It asked the pre-teens and teens about their substance use and their attitudes towards drugs. 
Marijuana Vaping
This year's survey found that about 22% of high school seniors said they vaped marijuana within the past year – just a 1.3% increase over last year's percentage. Among 10th graders, 19% admitted to vaping marijuana within the last year; it was 8.1% for eighth graders.