University of Miami, North Dakota State College of Science Win Campus Video PSA Contest 
Last Updated: Saturday March 19, 2022
---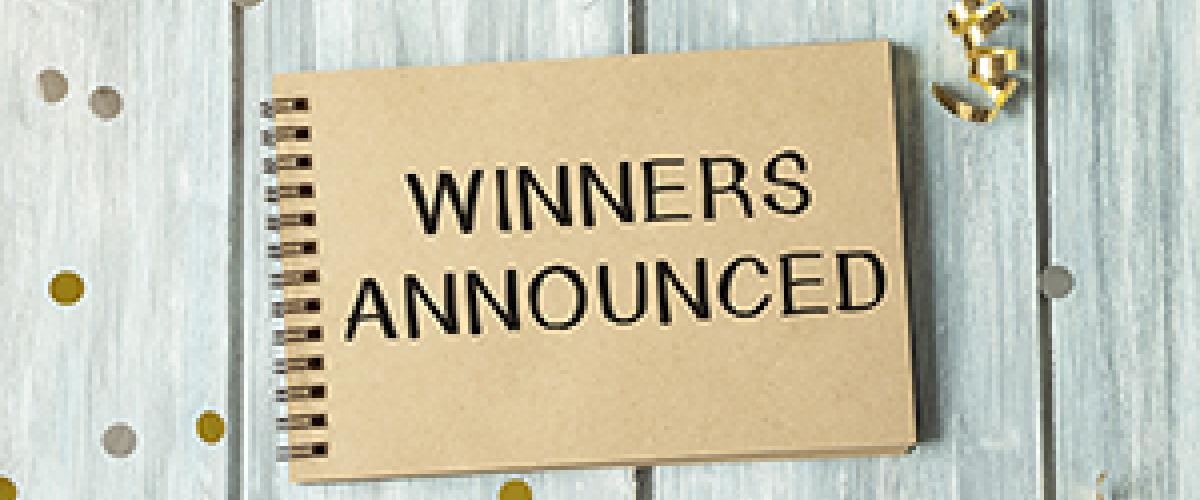 The winners of the Red Ribbon Week Campus Video PSA Contest have been announced!  

Watch: DEA Announces 2020 PSA Contest Winners

For the first time in the contest's history, two schools were awarded the top prize.  

The University of Miami in Coral Gables, Florida, and the North Dakota State College of Science in Wahpeton, North Dakota, both won first place in the competition sponsored by the Drug Enforcement Administration and the Substance Abuse and Mental Health Services Administration.  

As part of the annual contest, launched in 2016, colleges and universities that entered produced a 30- to 60-second antidrug video PSA focusing on the dangers of alcohol and drug misuse among college students.  Both of the winning schools will receive a plaque and $3,000 to support their campus's drug misuse prevention efforts. 
 
You're Not Alone  
For the University of Miami, participating in the contest was a way to engage students during the pandemic.  
"We thought this would be an exciting opportunity to expand our messaging in a different form of media," Whitney Platzer O'Regan, Assistant Dean of Students and Director of the William W. Sandler, Jr. Center for Alcohol and Other Drug Education, said.  
 
"Our thought was that even if our video didn't win the final prize, we created content that we could use to complement our programming across campus."  

The PSA creatively weaves in animated "monsters" that represent various substances.  

"Illegal substance use as a casual habit may seem cute and tiny but ultimately inconsequential to students," O'Regan said. "So, we aimed to highlight how long-term use can make these monsters grow into a serious addiction that can threaten their safety and success into adulthood."  

The video's final message: You don't have to fight substance misuse alone.  

Juniors Julie Erhardt (a Business major and peer educator at the Sandler Center) and Julia Hecht (a Broadcast Journalism major who is also the Executive Producer of the campus TV Station) collaborated to produce the video.  
First Two-Time Winner  
With their win, the North Dakota State College of Science becomes the first school to snag the top prize more than once. In 2018, former student Jolisa 'Jo' Ross and her friends produced a catchy, rap music-style video PSA that won first place.  
For years, prevention professionals at the school have understood the importance of connecting with their students through the creative use of video. With these PSAs, they've brought their talents to the national stage.  
"Entering this contest adds a competitive component to our education that is both challenging and fun," Bethany Mauch, Alcohol, Tobacco, and Other Drug Prevention Specialist at the school said. "In addition, if we can create an educational video for our students that can also be used on a national level, that's a win-win for everyone."    

"We hope our videos inspire other prevention professionals to brainstorm concepts and communication strategies that speak that instant/online/video student language that has become our current media culture," she added.  

To produce their 2020 winning video, a cross section of students collaborated to create the rhyming PSA that warns about the dangers of alcohol and substance misuse. Performing Arts student Abby Marfell did the voiceover, and the video was recorded by the school's Media Squad.  
How Do You Address Drug Use on Campus?  
"We lead with education," O'Regan said about her school's prevention program.  

"Educate students to how what you are consuming is damaging your organs, is inhibiting your growth and cognitive development, is impacting your social life, and even long-term repercussions of drug use on your ultimate academic and career goals."  

At NDSCS, prevention leaders see the videos produced by the school's Media Squad as a great way to encourage student involvement in drug-free campus activities.  

"Attending free late-night events, resources, and education help to provide the support – and knowledge – to successfully avoid temptation with high-risk choices," Mauch said.  

 
Learn more about the PSA contest, and watch winning videos from previous years, on the website (www.campusdrugprevention.gov/psacontest)  

Red Ribbon Week Campus Video PSA Contest Award Announcement