Doctors May Be Overprescribing Opioids After Surgeries 
Last Updated: Thursday June 24, 2021
---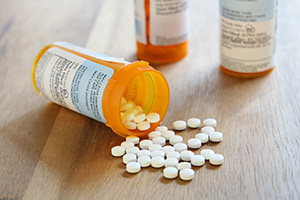 (HealthDay News, June 14) Researchers from the University of Michigan found that there wasn't a big difference in pain relief between patients prescribed opioids following surgery and patients prescribed non-opioids after surgery.  
For the study, they analyzed data from more than 22,000 patients who had recently had surgery. A majority of them – 86% -- were prescribed opioids, while the rest were prescribed non-opioid alternatives. 
They found that, after the surgery, both groups went to the emergency room for pain at the same rate. 
In addition, the patients who didn't take opioids were more likely to say they were pain-free during the week following the surgery. 
"This study clearly shows no difference in pain, major adverse events or patient-centered outcomes when opioids aren't prescribed," senior study author Dr. Mark Bicket, a pain medicine specialist and co-director of the Michigan Opioid Prescribing Engagement Network (Michigan OPEN) said. Read more.