More Pot-Linked Poisoning Cases as Edibles' Popularity Booms 
Last Updated: Thursday, June 24, 2021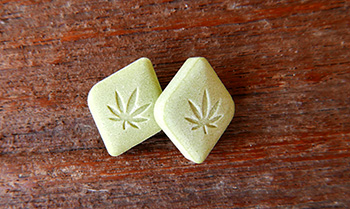 (HealthDay News, May 25) The number of marijuana-related calls to poison control centers in the U.S. jumped about 35% between 2017 and 2019, according to a new study. 
Manufactured marijuana products – like edibles and concentrates – were behind the increase.  
In addition, calls related to edibles were likely to involve children. 
"Edibles can too easily be mistaken for popular types of candy and other sweets and are often designed and packaged in a way that explicitly appeals to young people [e.g., gummy bears, mini chocolate bars with names and branding that mimic popular brands]," Linda Richter, vice president of prevention research and analysis for the Partnership to End Addiction said. Read more.