Americans Are Dying From Kratom Overdoses: CDC
Last Updated: Wednesday July 28, 2021
---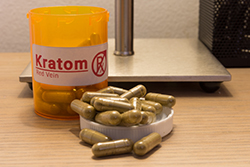 (HealthDay News, April 11, 2019) Between July 2016 and December 2017, 91 people in the U.S. died after overdosing on kratom, according to data from the Centers for Disease Control and Prevention.
Kratom is a botanical substance that grows from tropical trees in Southeast Asia. It causes stimulant and sedative effects in different doses.
"While kratom accounted for just under 1% of overdose deaths in the study, what's most concerning is that nearly 80% of persons who died from kratom had a history of substance misuse," New York Dr. Robert Glatter, who wasn't involved in the CDC research, told HealthDay News. 
In addition, many people use kratom to ease pain, he said.
"What that says is that many people are misusing kratom to treat their ongoing pain, placing them at higher risk for overdose as they escalate the amount they use." Read more.
See Related
Kratom: 5 Questions and Answers