Tests show bootleg marijuana vapes tainted with hydrogen cyanide
Last Updated: Monday, September 30, 2019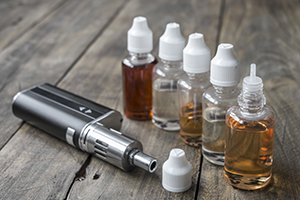 (NBC News, September 27) Nationwide, the number of lung injury cases related to the use of e-cigarettes (also known as vapes or vape pens) has soared past 800 according to the Centers for Disease Control and Prevention. In addition, 12 vaping deaths have been confirmed.
Most of the illnesses were connected to vapes containing THC – the ingredient in marijuana that causes the drug's high.
NBC News recently had a facility test 18 THC vape cartridges, both from legal dispensaries and illegal dealers.
They found that the bootleg vape pens they tested contained pesticides, including a fungicide that could turn into hydrogen cyanide when heated. Read more.
See Related: Teens and Vaping