DEA and FDA shut down 44 websites advertising illegal vaping cartridges
Last Updated: Thursday, December 26, 2019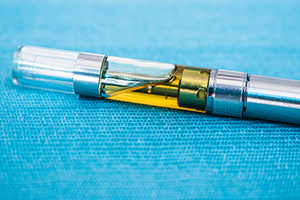 (DEA, December 20) The U.S. Drug Enforcement Administration and the U.S. Food and Drug Administration recently announced the seizure of 44 website domains offering to sell illicit vaping cartridges containing THC and other adulterated substances.
This enforcement effort – part of Operation Vapor Lock – is a result of DEA's continued coordination with interagency and law enforcement partners to address the evolving health hazard caused by illicit vaping products.
Some of the online networks advertised THC vaping cartridges by brand names alongside pictures and statements about THC levels or other information clearly indicating the items for sale are considered a controlled substance under federal law. Read more.