DEA Museum Lecture: Smuggling Stories
Last Updated: Thursday, June 17, 2021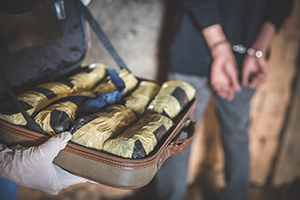 Watch a replay of the DEA Museum's latest lecture.
This live discussion focused on a fundamental element of all major drug trafficking organizations' (DTOs') business models and a critical component of DEA's work: smuggling.
"Smuggling Stories" investigates one of the pillars of DEA's Kingpin Strategy, which is the disruption of smuggling routes and discovering and seizing shipments of illicit narcotics, weapons, cash, and other goods. The Kingpin Strategy focuses on removing DTOs' ability to deliver their products to markets in the United States.
Questions? Contact DEA Museum at DEAMuseum@usdoj.gov or (202) 307-3463