Watch DEA National Red Ribbon Rally
Last Updated: Thursday, October 19, 2017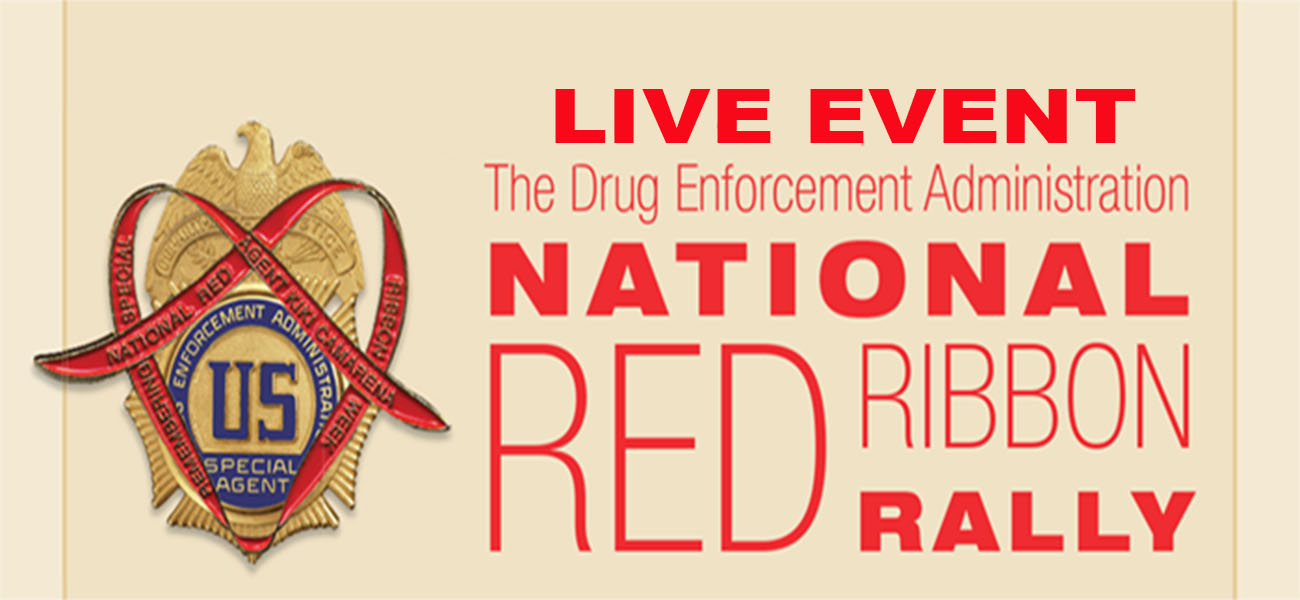 Watch the DEA National Red Ribbon Rally!
     Tuesday, October 17, 2017
                 11:00 a.m. ET
This year's DEA National Red Ribbon Rally will feature guest speaker Geneva "Mika" Camarena, widow of  Special Agent Enriqué "Kiki" Camarena and President of the Kiki Camarena Foundation. Mrs. Camarena will talk about her husband's legacy with the Red Ribbon campaign and the message of hope that it signals to communities around the nation.
During the rally, Acting Administrator Robert W. Patterson will recognize the winners of the 2017 DEA Community Drug Prevention Awards, and the 2017 Red Ribbon Bookmark contest winners.
Red Ribbon is a national anti-drug campaign that is celebrated annually October 23-31. During Red Ribbon, young people in communities across the nation pledge to live a drug-free lifestyle by wearing red ribbons and participating in community-wide anti-drug events.
Red Ribbon Week is also a time to pay tribute to DEA Special Agent Kiki Camarena, whose death led to the creation of the Red Ribbon program. Today, millions of Americans all over the United States continue to wear red ribbons to symbolize their support for a united, drug-free nation.
Celebrate Red Ribbon and living drug-free.
Visit the Red Ribbon Week main page for more information. 
---
Take a look at last year's rally, which featured former NFL wide receiver Qadry Ismail, Judge Enrique Camarena Jr. and more. Watch.